TUNE IN BELOW!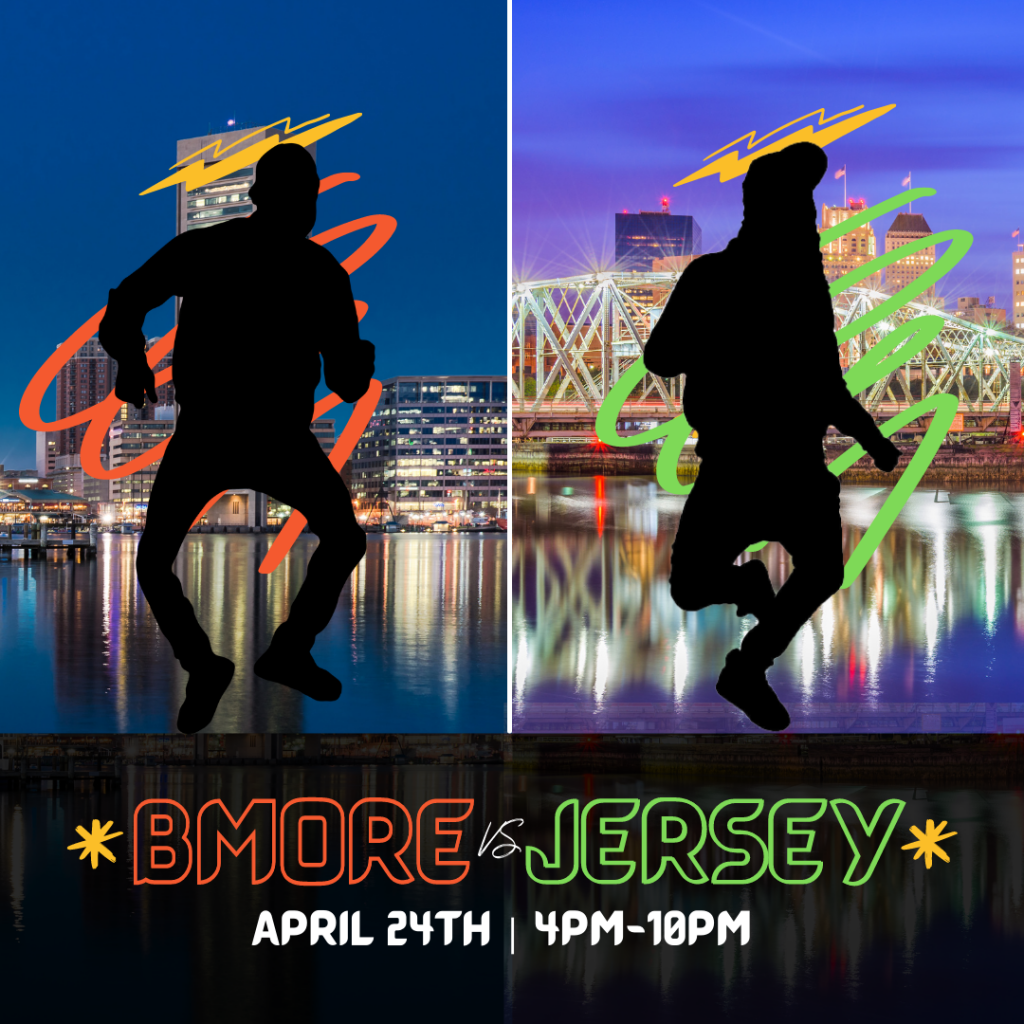 BALTIMORE VS NEW JERSEY DANCE BATTLE – 04/24/21

The dance battle y'all have been waiting for! Introducing the highly anticipated show down between Jersey and Bmore! With a team of dancers from both cities, backed by the hottest club music out, everyone's in for an amazing event. It all goes down on April 24th.

Hosted by:

@therealksmoove, @ms_poodie, @Ani973_, @tsu_terry, @sonny_wit_a_chance and @shag410_

Music by:

Leak The DJ (Jersey) + DJ Dizzy (Bmore)
LIVE STREAM STARTS AT 5PM ET on APRIL 24!
(IF YOUTUBE STREAM ISN'T WORKING, STREAM IS AVAILABLE AT @UnrulyRecords410 x @TSU_Terry on IG)!